Vacant Home Staging | Happy Valley Destination
VACANT HOME STAGING | Happy Valley Destinations
Ah, Happy Valley. A community with beautiful parks, trails, and safe neighborhoods that anyone would be happy to call home! In this growing suburban city, a gorgeous family destination lies at the end of the private street. Our team of Home Stagers were so excited to stage this home to display it's true beauty, while highlighting its function and architectural elements that represented the home's character! With three bedrooms, a grand bonus room, and a unique "secret" den, our Home Stagers knew immediately that this this home was an Oregon treasure!
In this article, we will be breaking down our Home Staging Process, room by room, while including our goals for each space, the elements within the design, and specifically how we configured each space in a chic and funcitonal way.
Who doesn't love a chic and functional Formal Living Room upon entry!? Because this room is linked with the Formal Dining Room, our Home Staging Experts knew they wanted to curate a specific design that would be comfortable and practical for special occasions and entertainment, without overcrowding the space or limiting it's possibilities!
Pieces such as the plush cream sofa and accent chair introduced the idea of comfort, while the medium sized coffee table and side tables created functionality! In addition, the cooler tones introduced a style that would be carried out throughout the home. This Formal Living Room design provided a purpose without becoming overcrowded or unpractical!
As you continue through the Formal Living Room, a Formal Dining Room is presented. As Home Staging Experts, it is our obligation to create a space that all potential buyers can envision themselves in. To do this, our Home Stagers' main goal was to keep the style consistent and make it flow, while capturing the scale of the room without overcrowding it!
Our team of Home Stagers selected specific pieces such as the grand dining table to give the space a bold and finished look, while incorporating the patterned dining chairs to stay consistent with the initial color scheme and style. In addition, the dramatic and established centerpiece completed the look, because who doesn't love a little drama!?
As you walk through the Family Room area, a "secret" den is presented behind the bookcase! Because this space is secluded and private, our team of Home Stagers immediately knew that this room would make the perfect home office! With a comfortable seating area and larger sized desk, this home office design introduced the idea of functionality for potential buyers, as well as assisted in the consistency of the style of the home! Who wouldn't want a secret home office!?
Having a space to sit and relax with family is high on the list of priorities for potential buyers. For this specific family room, our stagers went with a design that provided just that! The architectural elements helped our team curate a design that provided that desired level of comfort with the gorgeous fireplace, as well as the always important level of function, with the built in bookshelves!
For this specific family room, our Home Staging Experts' mail goal was to create a design that was inviting for all members of the family. This room is perfect for relaxing and watching a movie with the kids, or even playing a board game!
This kitchen was the perfect palette for our Home Stagers to work with! Adding every day items such as cutting boards and canisters to showcase the kitchen's full functionality and bring it back to life was our stager's main goal! In addition, our team immediately knew that incorporating additional counter top seating was the perfect way to help potential buyers envision having breakfast with the kids or hanging out with a glass of wine!
When it came to the intimate dining nook, incorporating a smaller sized dining table set was necessary to fit the scale of the space, as well as properly representing the purpose. Pieces such as the coffee bar brought in more function and storage to show potential buyers that this room had no limitations!
After walking through all of the common spaces in the home, we are greeted by the STUNNING master suite! Because this is the room that potential buyers will be relaxing, unwinding and spending a lot of down time, our Home Stagers wanted to create a design that represented luxury.
With the use of pieces such as the plush headboard, fresh white bedding and oversized accent chair, the desired level of comfort was accomplished! In addition, our team incorporated pieces such as the larger sized modern nightstands and dresser to of course, display how this room can function for anyone. In addition, the master bedroom is complimented by the spacious master bathroom and grand closet that is always high on the list of priorities!
Thank you all for reading this week's article on the Happy Valley Destination Vacant Home Staging! Check out last week's Home Staging Blog on the Portland Family Dream Home! To get inspired, check out our Pinterest page!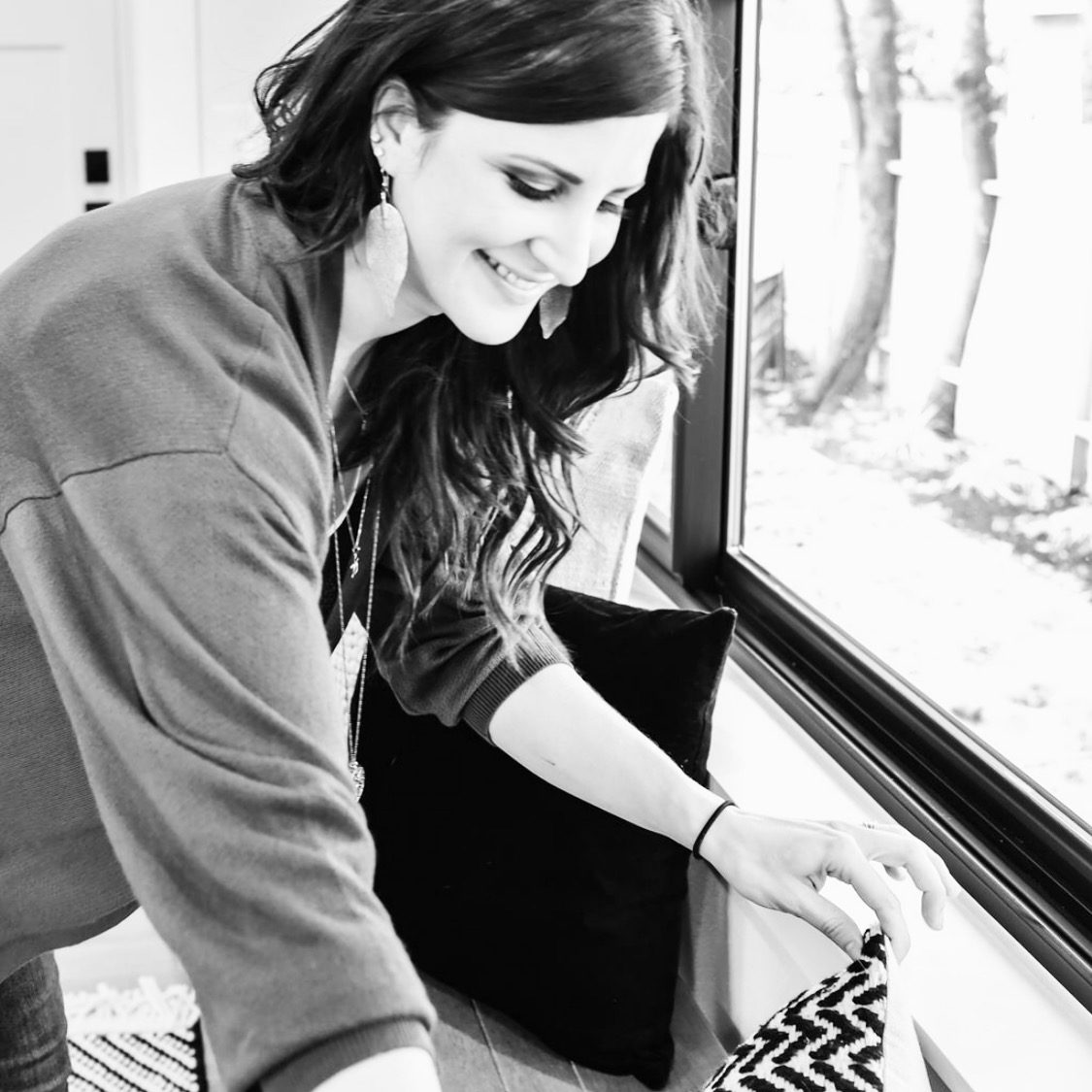 With a loving husband and three amazing kids, Irene is committed to serving and supporting fellow community families of all shapes and sizes by helping them realize their home vision with innovation, integrity and passion.