Sherwin Williams 2018 Paint Color of the Year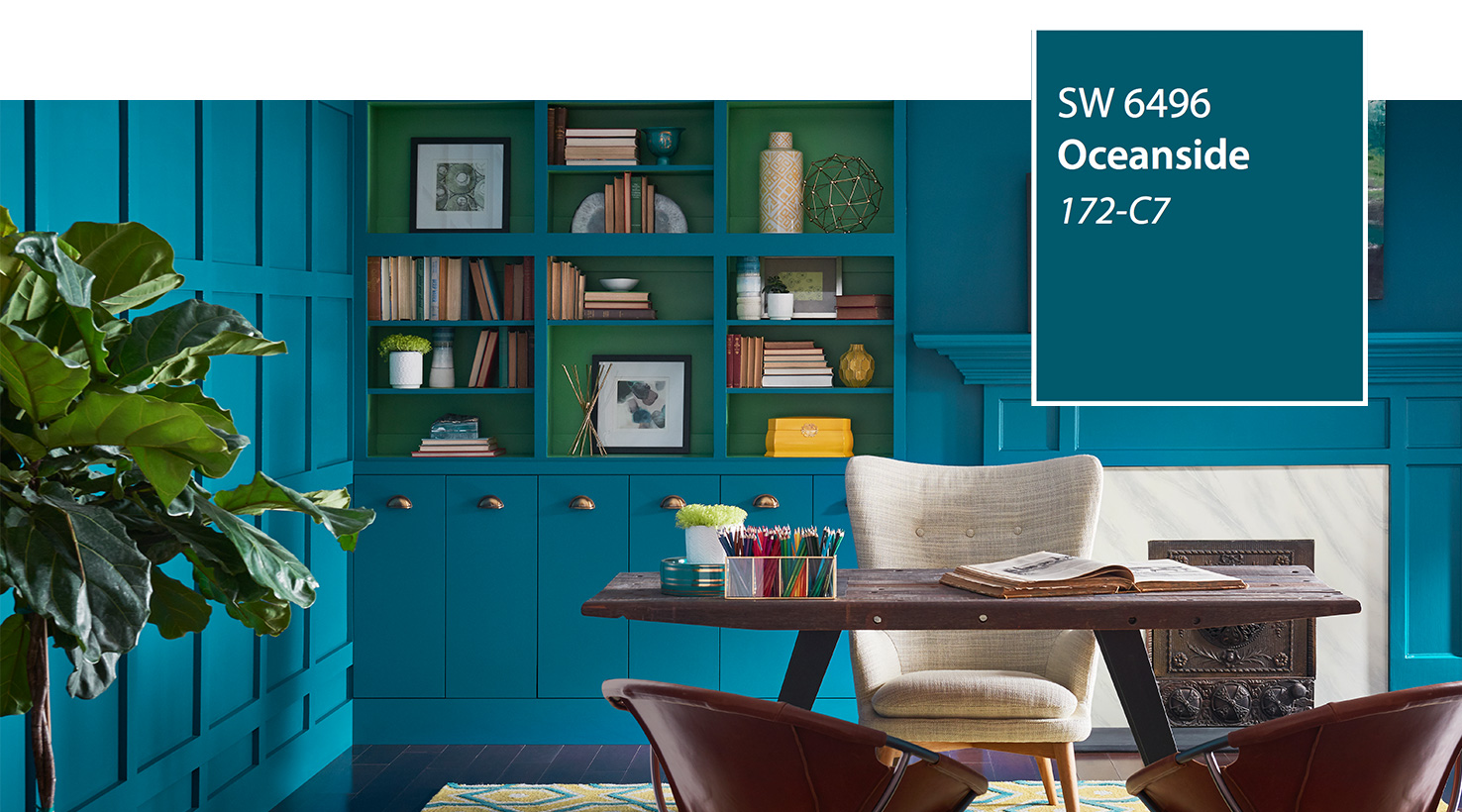 Now that the new year is here we are seeing new and trending paint colors featured everywhere. There's not time like the present for giving our home a fresh look. At Design Allure, we believe that creating spaces is a labor of love  and like anything of importance, (like our health and relationships), inspired motivation is so important. Fortunately, new years resolutions offer the opportunity for us to start making improvements. In this article we feature the 2018 Sherwin Williams paint color of the year. For more information on designing your own space, checkout our article, 5 Interior Design Mistakes to Avoid.
Sherwin Williams | best paint colors | color of the year | paint color of the year | paint colors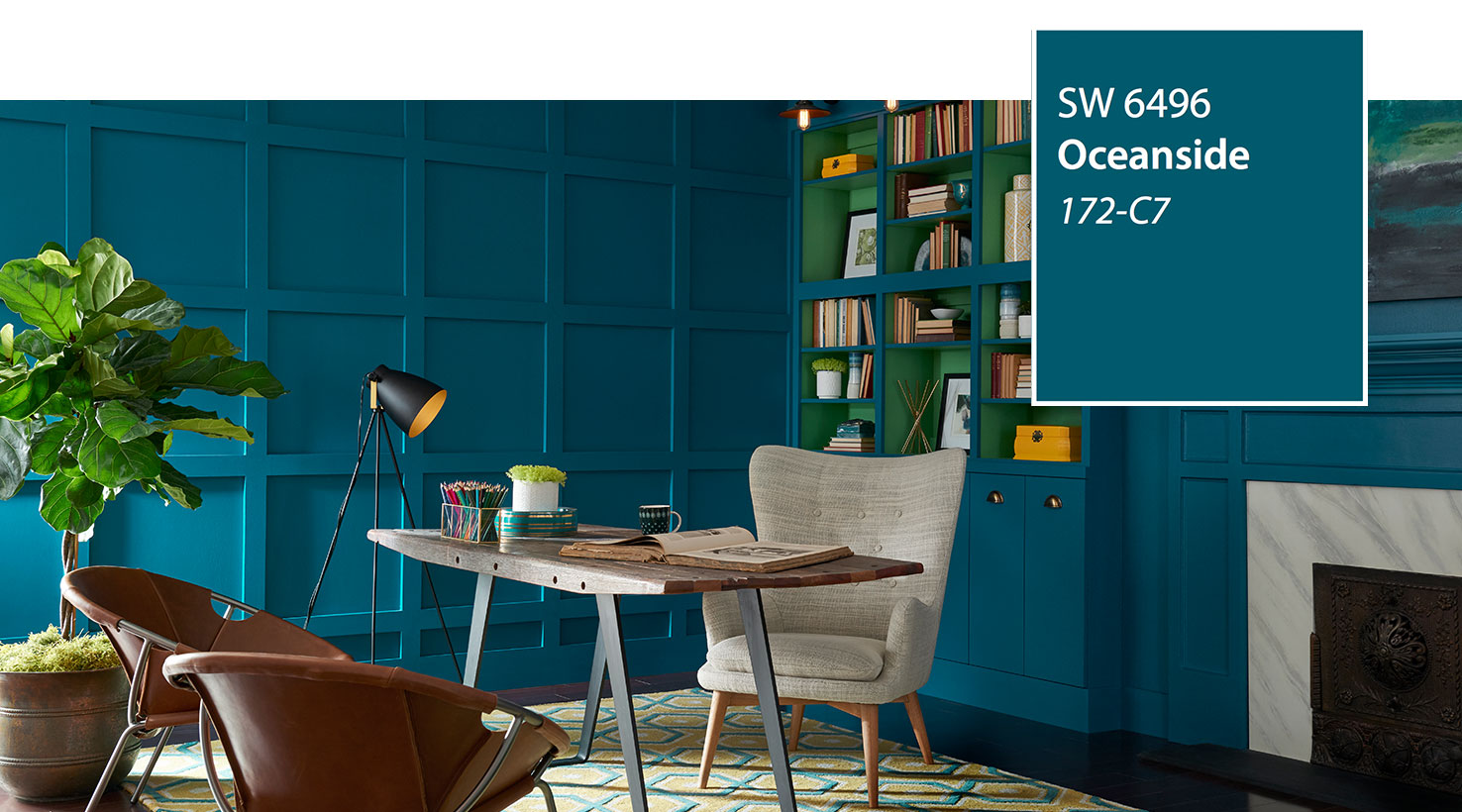 This year Sherwin Williams paint color of the year, "Oceanside, SW 6496,"  features a combination of rich blues and jewel tone greens. It offers a welcoming yet dramatic statement to any space. It offers a cozy and familiar vibe while also feeling mysterious at the same time. These bold and vibrant colors are perfect for your space because its a reflection of your style and tastes. On the contrary, when listing a home for sale its best to go neutral with paint colors so as not to distract the prospective buyer. Check out our article 5 Home Staging Tips you Should Know for more information.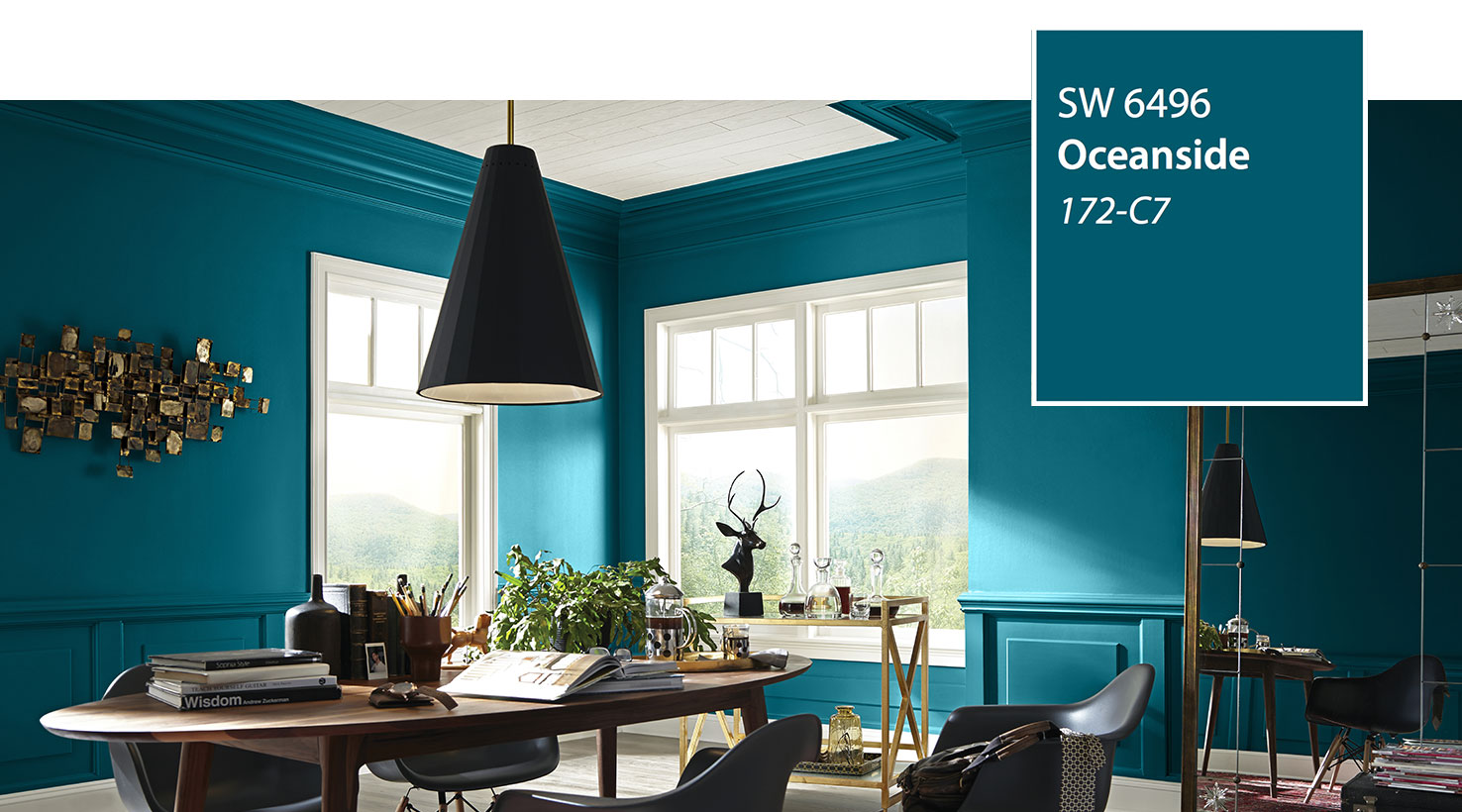 Accent this color with vintage finds combined with the new to create a harmonious balance within your space. Gold, brass and iron accents will help create visual interest while complimenting the colors. Check out our post featuring a similar color for accents in a contemporary master bedroom.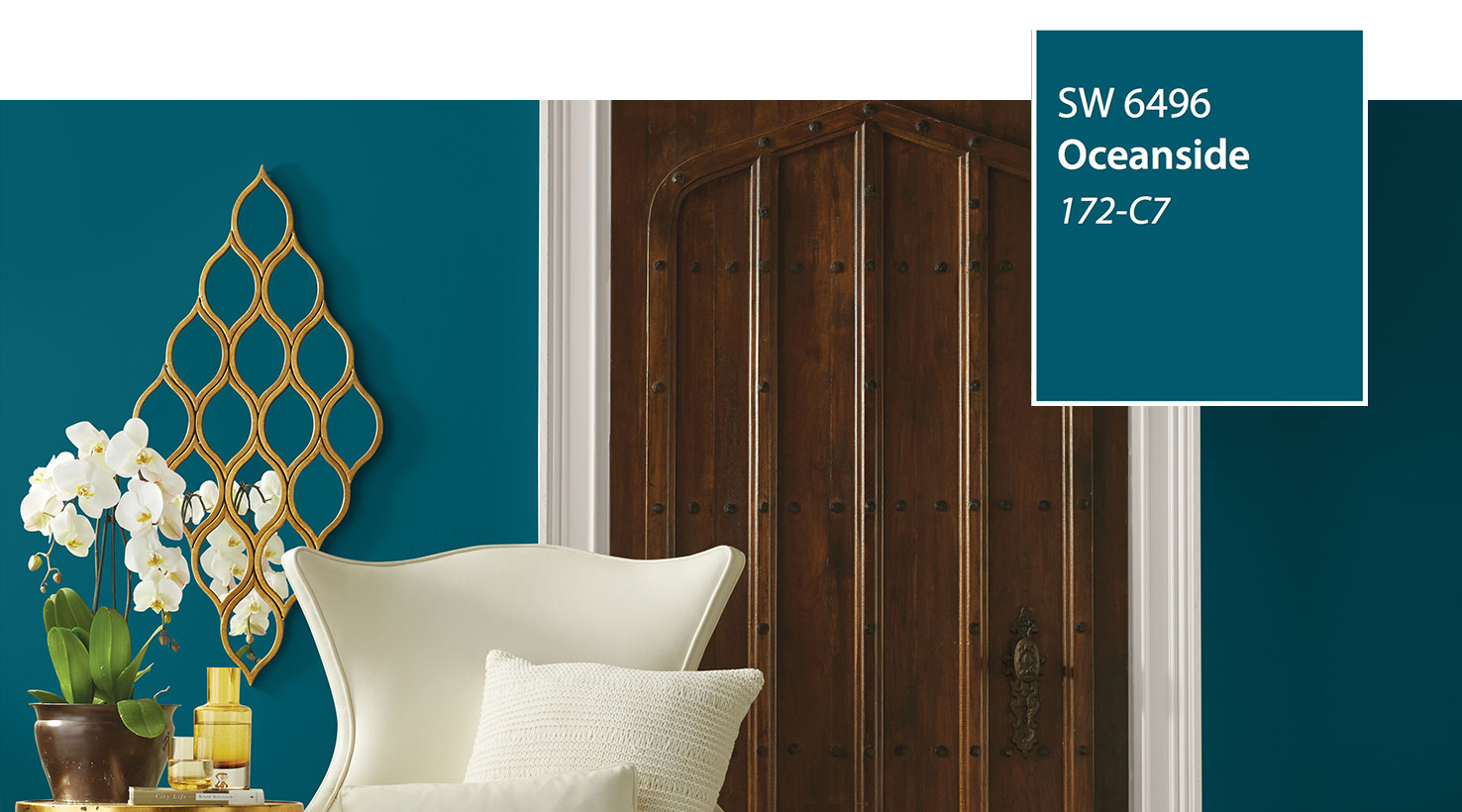 The psychology behind this colors promotes creative thinking and clarity of thought. It's the perfect color for your home office, meditation retreat, or for built-ins. Check out our post on the Principles and Elements of Interior Design to learn about all of the elements that come together to create a well balanced interior.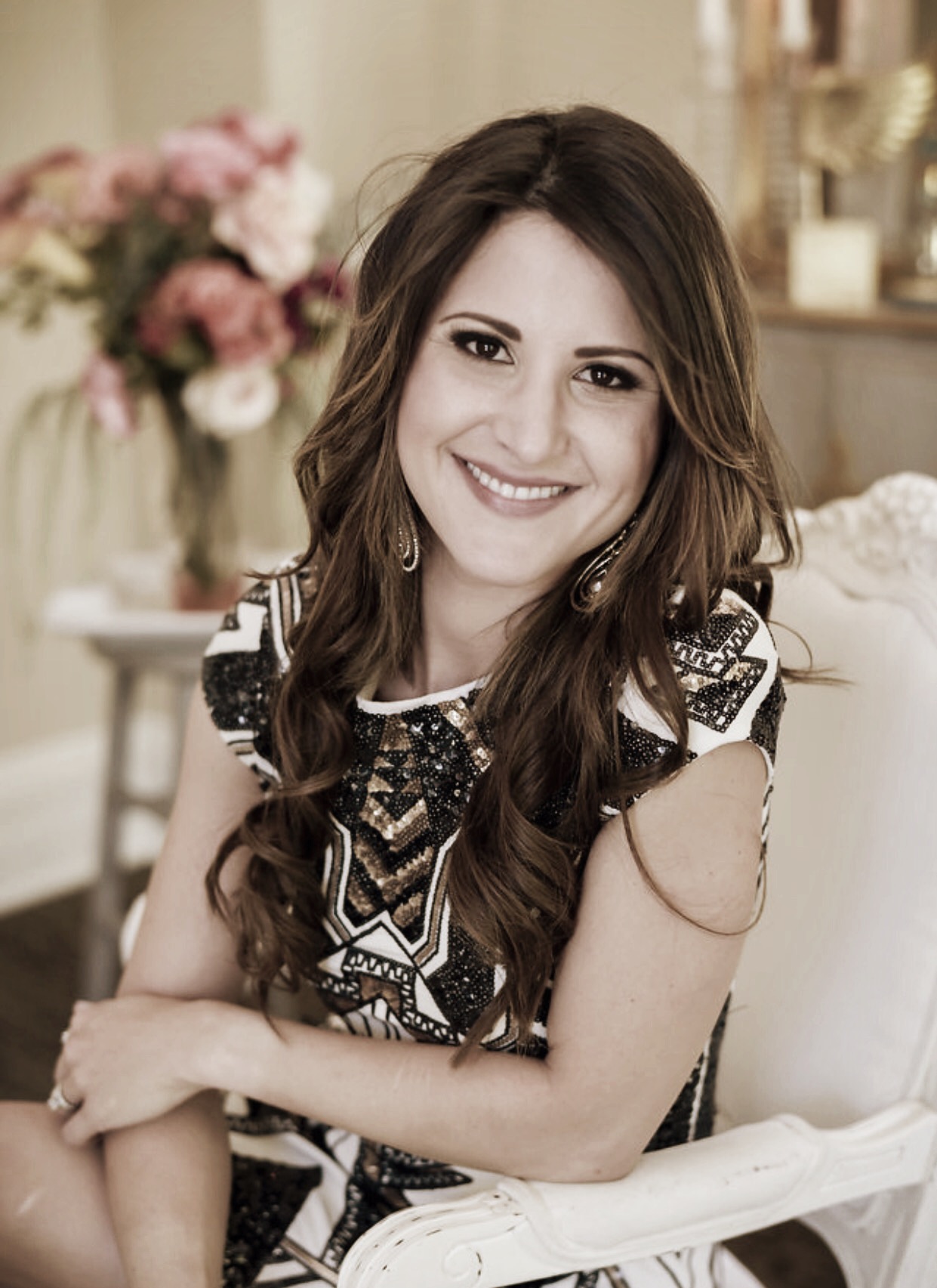 With a loving husband and three amazing kids, Irene is committed to serving and supporting fellow community families of all shapes and sizes by helping them realize their home vision with innovation, integrity and passion.
Stay up to date on the latest trends & tips
FOLLOW US ON SOCIAL MEDIA 
Get the latest updates on hot trends, tips and tricks and short stories of our projects!