Vacant Home Staging | Modern Sandy Escape
VACANT HOME STAGING | Modern Sandy Escape
Tucked away in the escape that is Sandy, Oregon, a spacious and updated family home awaits! Design Allure was so excited to be apart of this Vacant Home Staging project! Our team of home stagers' main goal was to showcase this home properly to glorify the newer elements, down to each detail! Thank you to our amazing client and realtor Julie Kennedy for collaborating with us on the success of this home!
Our staging expert's worked successfully to curate a custom modern design that would educate all potential buyers on configurations while helping them envision themselves in the space! To do this, our team used professional home staging strategies, while incorporating a modern design with cooler tones to compliment elements such as the flooring.
In this article, we will be breaking down our Home Staging Process, room by room, while including our goals for each space, the elements within the design, and specifically how we configured each space in a chic and funcitonal way!
Upon entry, we are greeted by the great room. Because this room was so large as well as significant, our stagers used a configuration that broke up the room into two different spaces - the living room and the dining room!
To properly showcase the living room space, our team used larger pieces such as the large sofa and accent chairs, bookshelves, and coffee tables. In addition, to create the custom modern design for the home, our stagers used cooler tones that included gray and blue to compliment the architectural elements.
As for the dining space, using a round dining table with six chairs was decided on to properly manage the square space that was established. To create a focal point, we incorporated a dramatic centerpiece and larger wall art!
Through the living and dining room, we enter the quaint kitchen! With updated cabinetry, classic subway tile and a little island, this kitchen was a home stager's dream!
Our staging experts used accessories and everyday items to give the space a little more life, while helping potential buyers envision themselves cooking and entertaining in the kitchen! These items include cutting boards, canisters and utensil holders. In addition, to incorporate that organic element, we used greenery to flank the sink!
Finally, The Master Suite! This room is very important when it comes to vacant home staging because it is considered an escape for potential buyers. Our home stagers' main goal is to help these potential buyers envision themselves in the space. To do this, our team decided to go with a modern design that was consistent with the rest of the home with the use of cool and calming tones, as well as incorporate that element of luxury that is strongly desired!
For this specific master bedroom design, it was important for our stagers to create a design that was of course, functional, but also minimal so that the smaller space was not overcrowded! Notice the pieces used for this room - the queen sized bed and lack of a dresser helped our staging experts nail this design!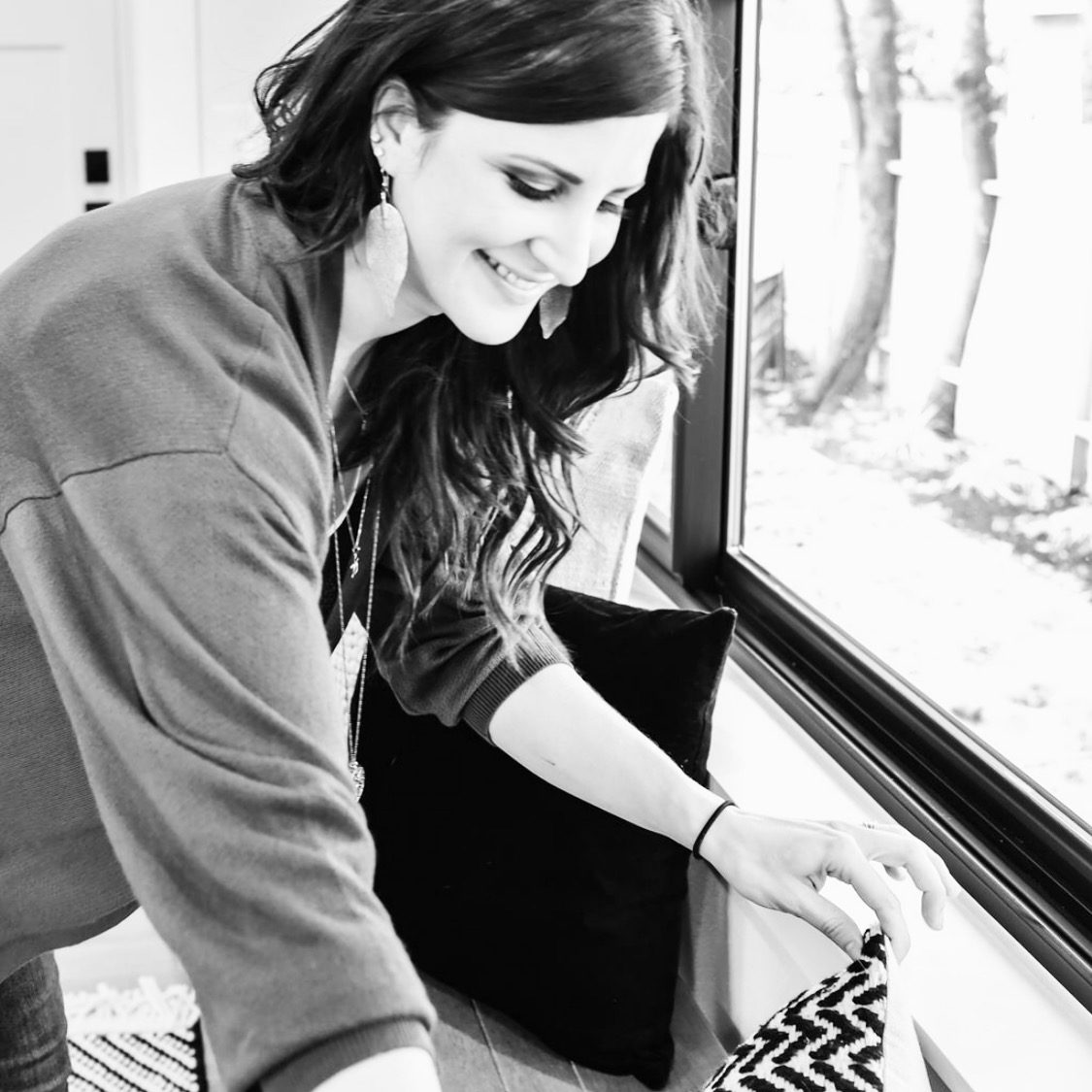 With a loving husband and three amazing kids, Irene is committed to serving and supporting fellow community families of all shapes and sizes by helping them realize their home vision with innovation, integrity and passion.