Vacant Home Staging | Portland Family Dream Home
VACANT HOME STAGING | Portland Family Dream Home
In the quiet + quaint hills of NorthWest Portland, a family dream home is tucked away between the city and suburbia. The unique but functional floorpan inspired our Home Staging Experts to curate a specific design that suited the needs for any potential buyer's lifestyle. Each room had endless possibilities, so with a little help from our team, and the realtor's vision, we came up with the perfect family home design. With multiple bedrooms, a living and family room, and a spacious dining room, our Home Stagers worked their magic and made this home truly come back to life!
In this article, we will be breaking down our Home Staging Process, room by room, while including our goals for each space, the elements within the design, and specifically how we configured each space in a chic and funcitonal way.
When collaborating on the design of this Formal Living Room, our team's mail goal was to immediately give potential buyer's that "wow" feeling upon entry. To showcase the space, we used specific pieces to not only represent the scale of the room, but to compliment it's features. Our team of Home Stagers went with a design that was both functional and playful to appeal to the specific family market.
The curated layout that our stagers created for this space was to display the endless possibilities that this room obtains. Because this room is a shared space with the Formal Dining Area, our team found it necessary to incorporate a design that can act as a space for parties or family gatherings. In addition, displaying a space with plenty of storage and surface area was an important factor for our Home Stagers because this room functions as both a Formal Living Room, as well as the main point of entry for the home.
To compliment the Formal Living Room, our stagers created a Formal Dining Room design that captured the scale of the space as well as giving it a Boho feel with pieces such as the tribal table runner and World Market woven area rug. The dramatic centerpiece and slip-covered chairs assist in displaying the possible formality of the room. In addition, our team wanted to showcase the scale of the room by using six dining chairs to assist potential buyers in envisioning the endless possibilities of the space!
With a little inspiration from our client's vision, our Home Stagers knew that showcasing this space as a Family Room / "Chill" Zone was the PERFECT way to appeal to all potential buyers! We had so much fun curating this design! With the use of the rolling bar carts, small seating area, and the comfy sofa + chase, we totally nailed the vision of having this room be the perfect spot for the adults to have a glass of wine or cocktail, or for the kids to chill with friends and family! In addition, the playful design that was initially established was carried through.
And now, the moment you've all been waiting for...the master suite! First of all, how FUN is this design?! We had so much fun mixing it up with the use of the green tones used in this space to give it a fresh, new look, while keeping the design in line with our brand. To showcase the scale of this space, we used a queen sized bed and a long dresser, while leaving plenty of space for touring and functionality purposes. In addition, using pieces such as the tall tufted headboard and plush bedding and throw pillows added that luxurious feel that is necessary for any master bedroom design!
Thank you all for reading this week's article on the New & Improved Orchard Home Vacant Home Staging! Check out last week's Home Staging Blog on the Maplewood Destinations! To get inspired, check out our Pinterest page!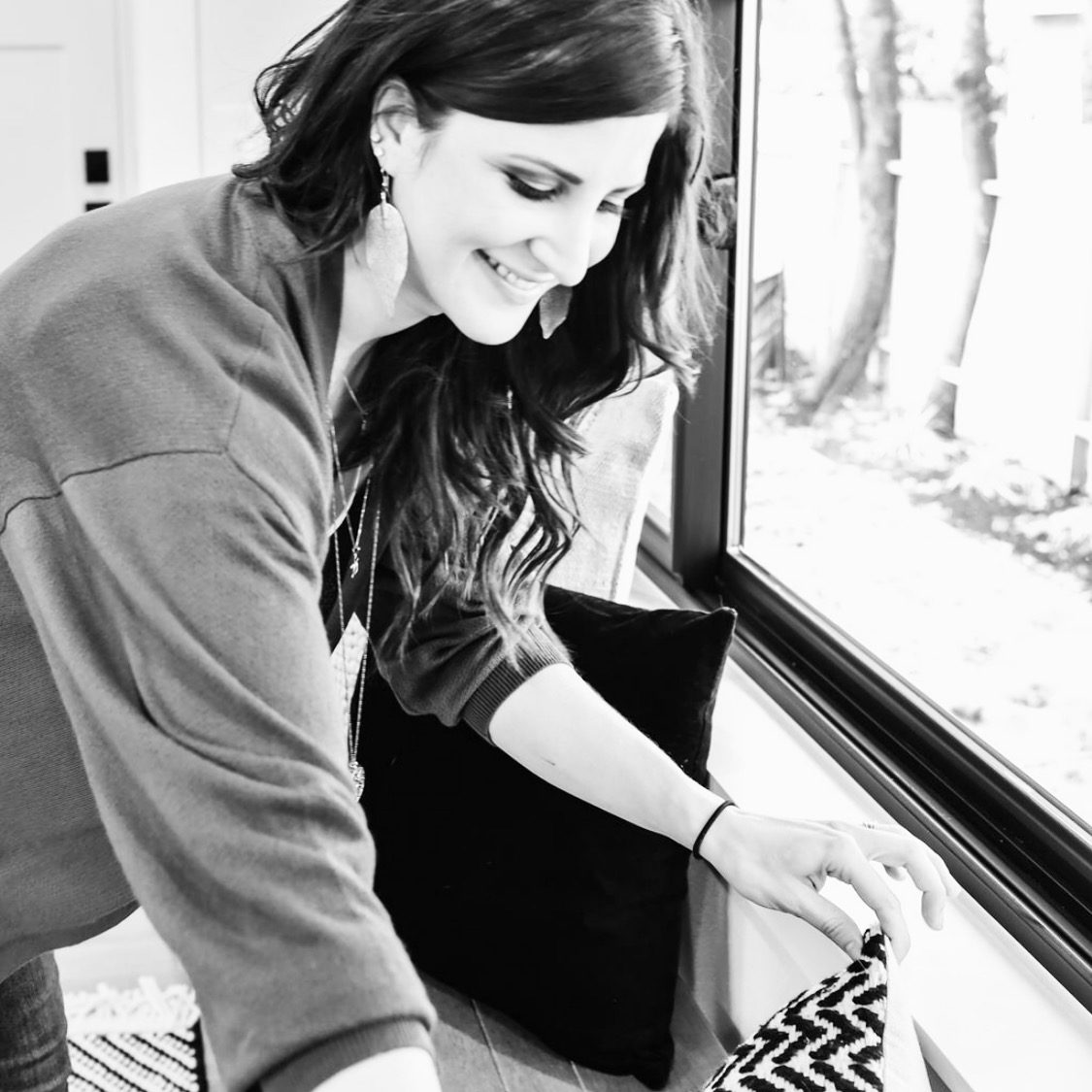 With a loving husband and three amazing kids, Irene is committed to serving and supporting fellow community families of all shapes and sizes by helping them realize their home vision with innovation, integrity and passion.