Occupied Home Staging | Luxury Loft Life
OCCUPIED HOME STAGING | Luxury Loft Life
In the suburbs of Hillsboro, Oregon, an urban town center presented us with the opportunity to stage this luxurious and chic townhome . With the unique architectural elements and a luxurious upstairs loft area, this was a project that our team of Home Staging Experts were thrilled to be apart of! Our stager's main goal was to incorporate specific pieces that fit the client's already established furniture, and curate a design that fit the Modern Farmhouse style!
In this article, we will be breaking down our Home Staging Process, room by room, while including our goals for each space, the elements within the design, and specifically how we configured each space in a chic and funcitonal way.
After walking through the entry, we are introduced to the living room! With a gorgeous fireplace and unique concrete floors, our Home Staging Experts curated a specific floor plan that was practical + functional, while showcasing the fireplace as the focal point of the room. In addition, incorporating our inventory with this specific client's style and established design was a breeze!
Pieces such as the World Market oatmeal sofa and single accent chair create enough seating for entertainment purposes, while the medium sized coffee table and side tables added that desired level of function to the space!
Although this home is on the smaller side, the structure of the kitchen is practical and spacious enough for any couple or individual!
With the classic subway tile backsplash and the chic gray cabinets, the best way to showcase this kitchen was to bring in a few every day items to compliment it as a whole, while keeping it simple and clean! Pieces such as cutting boards and the wood bowl added texture to the space, while the faux plants and greenery added in an organic element!
In addition, bringing in a few bar stools assisted in creating that desired functionality that any future home owner desires by showcasing additional seating. Couldn't you imagine sitting here with a cup of coffee in the morning!?
How stunning is this upstairs loft area?! From the brick accent wall to the fireplace, it is the epitome of luxury! To compliment our client's headboard and nightstands, our team of home stagers brought in fresh white bedding and throw pillows to add that desired level of comfort into the space.
With the help of our client's king bed and desk, the master suite was displayed as spacious and functional! In addition, the accent chair added that level of comfort to help potential buyers visualize themselves reading a book or relaxing in the space!
Thank you all for reading this week's article on the Luxurious Loft Life Occupied Home Staging! Check out last week's Home Staging Blog on the Happy Valley Destination! To get inspired, check out our Pinterest page!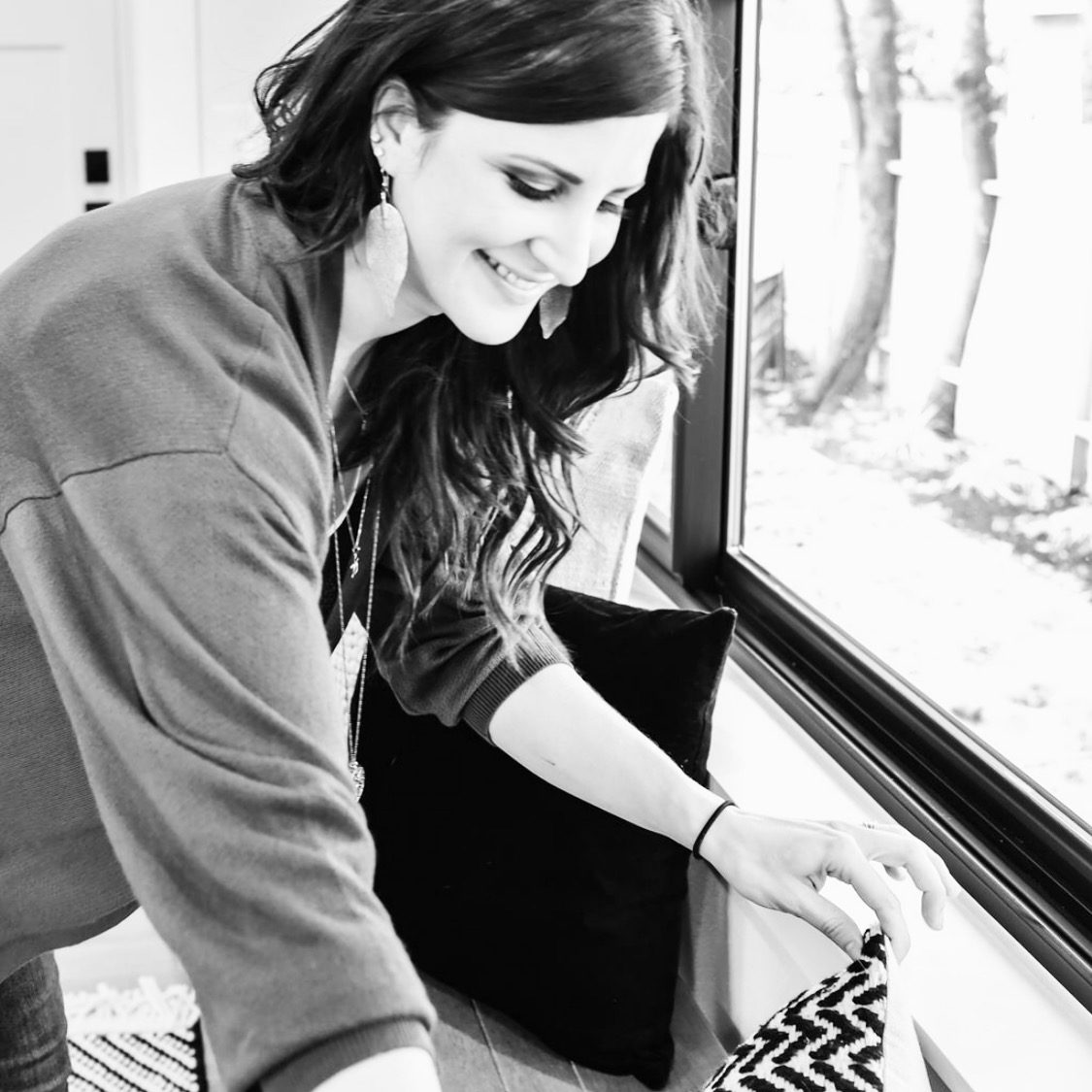 With a loving husband and three amazing kids, Irene is committed to serving and supporting fellow community families of all shapes and sizes by helping them realize their home vision with innovation, integrity and passion.