Vacant Home Staging | New & Improved Orchard Home
VACANT HOME STAGING | New & Improved Orchard Home
In a land (not so) far away, a beautiful orchard home in a newly constructed neighborhood called to us. After becoming familiar with this beautiful home, our home staging experts immediately knew that a Modern Style would perfectly compliment the architectural elements that are exclusive to these Tony Marnella Homes. Our goal was to showcase the function and beauty of this home through curating a specific design that did just that.
In this article, we will be breaking down our Home Staging Process, room by room, while including our goals for each space, the elements within the design, and specifically how we configured each space in a chic and funcitonal way.
First impressions are everything! When collaborating on the specific design of this space, our home stagers came up with a configuration that not only showcased the full scale of this great room, but assisted in visually breaking it up to create separate spaces. In addition, our goal was to honor the Modern Style and archatectual elements of the home.
Immediately through the entry, we are presented with the great room. Using pieces such as the grey sofa and accent chairs, textured throw pillows, and greenery assisted in creating that "wow" factor and made the living room area really pop! In addition, configuring these pieces around the beautiful fireplace assisted in creating a focal point.
In the Dining Room, the use of the round wood table and grey dining chairs showcased the nook as practical, while honoring the modern style of the rest of the great room. Our goal was to assist in potential buyers' vision of entertaining family and friends in a way that had the ability to be both comfortable and relaxing, as well as luxurious and formal!
Directly to the left of the Living and Dining Room, we are greeted by the breathtaking, Modern Style kitchen. Our main goal for this particular space was not only to showcase the spacious counter tops, but incorporate a style that accentuates the detail of the cabinetry as well as the unique subway tile backsplash.
In addition, our team of home stagers wanted to feature the amazing breakfast bar to appeal to potential buyers as a place of gathering for weekend brunches, or any type of gathering.
Because this home featured 3 bedrooms, our staging experts decided on showcasing the two additional bedrooms to represent a family home.
For both bedrooms, we created a design to appeal to this room as both a bedroom, and a room for play by incorporating important and functional pieces, such as a dresser, as well as leaving room for toys! In addition, featuring a feminine and masculine style assisted in appealing to all potential buyers.
Directly up the stairs, a spacious and completely functional bonus area awaits! Because this was such a unique space to work with, our home stagers wanted to go with a design that was both comfortable, as well as provided extra function.
To achieve a design that showcased the purpose of this space, our team created a comfortable and relaxing seating area for four, as well as a home office nook for the kids.
Our last destination in this new & improved orchard home is the luxurious master suite. This room is the definition of home goals!
For this specific room, our home stagers created a design that was inspired by the unique layout of the room. After designing the main area of the room as the sleeping quarters, we decided to create a separated space. For this specific space, we used pieces such as a dresser to create function, while showcasing luxury with the quaint but comfortable reading nook, all leading to the outdoor balcony.
Thank you all for reading this week's article on the New & Improved Orchard Home Vacant Home Staging! Check out last week's Home Staging Blog on the SW Canyon Treasures! To get inspired, check out our Pinterest page!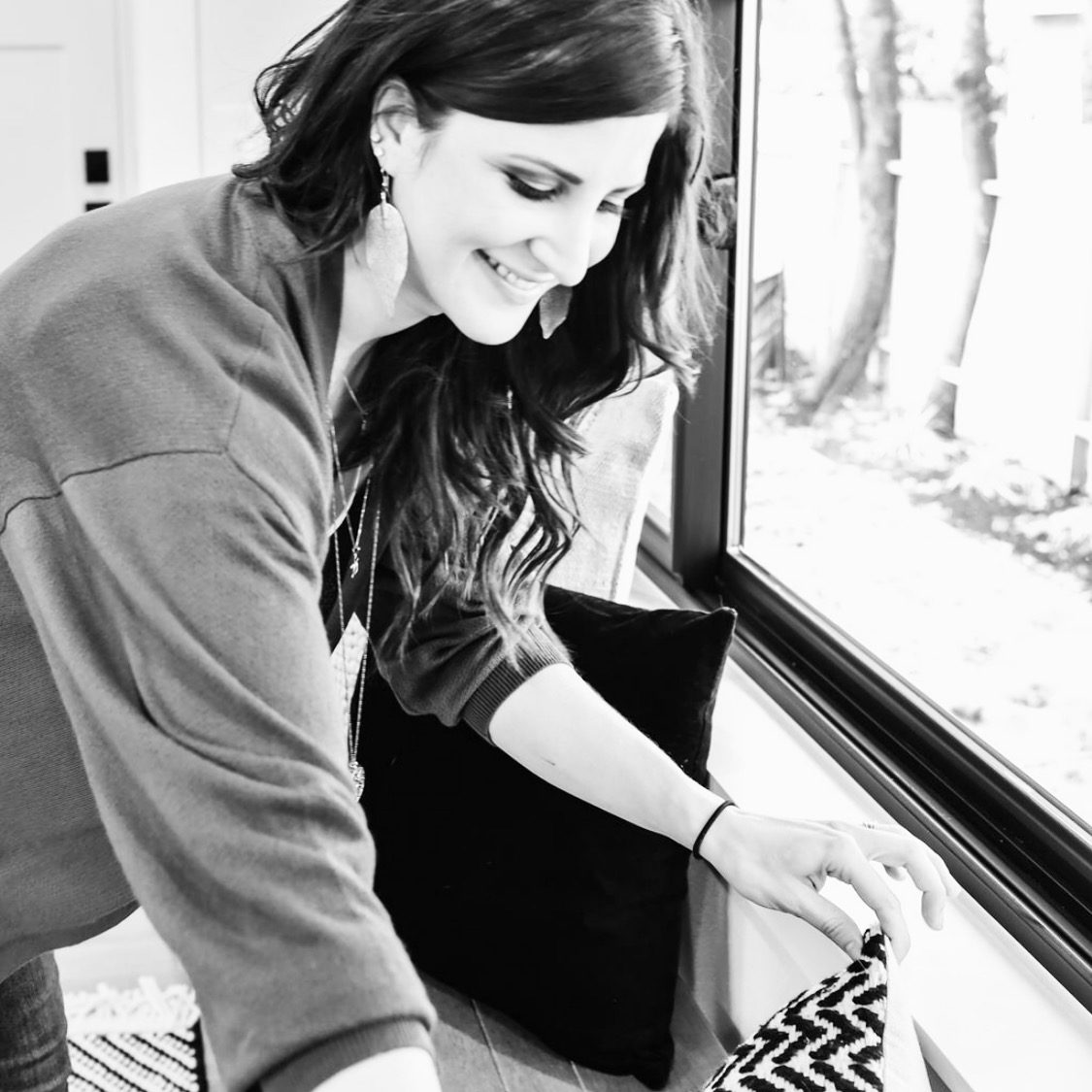 With a loving husband and three amazing kids, Irene is committed to serving and supporting fellow community families of all shapes and sizes by helping them realize their home vision with innovation, integrity and passion.
Stay up to date on the latest trends & tips
FOLLOW US ON SOCIAL MEDIA 
Get the latest updates on hot trends, tips and tricks and short stories of our projects!