Vacant Home Staging | Cutest Farmhouse Ever
VACANT HOME STAGING | Cutest Farmhouse Ever
What a journey it has been being a part of this home staging process! Located in beautiful SE Portland, this home was completely renovated in 2018. When it came down to the design of this home, our team of home stagers immediately knew that a Modern Farmhouse style would showcase this home's architectural elements in a sophisticated and natural way!
In this article, we will be breaking down our Home Staging Process, room by room, while including our goals for each space, the elements within the design, and specifically how we configured each space in a chic and funcitonal way.
While collaborating on the execution of this living and dining room design, we were determined to showcase the space in a way that appealed to all potential buyers.
Directly to the left of the entry, we are invited into a spacious and stylish living and dining Room design. Using pieces such as a medium sized sofa with chase offered a component of comfort, while incorporating function in a way that fit the space's full capacity without limitations. In addition, accessories such as the throw pillows, blankets, and baskets added in texture and personality that no prospective buyer could resist.
In the Dining Room, our staging experts went with a farmhouse style dining room table to emphasize the established style of the home. In addition, the scale of the table and chairs displayed the room as spacious, while creating the ability for potential buyers to envision the capacity to entertain a significant number of people.
After we walk through the living and dining room, we enter the vibrant and chic modern farmhouse style kitchen. This kitchen is a home stagers dream! Beautiful blue lower cabinetry, spacious countertops, floating shelves, a farmhouse style sink, and of course, a classic subway tile backsplash.
Showcasing this already impeccable kitchen design was a task that our home staging experts were thrilled to achieve. Using everyday items such as cutting boards and canisters can assist in achieving a finished look for any kitchen design. And it won't overcrowd the space. In addition, the use of elements such as greenery and baskets add in the much needed texture that completes the look.
Because the Cutest Farmhouse Ever was designed to be a family home, we recommended our home staging clients display the two additional rooms as Kid's Bedrooms.
In the first bedroom, or the teenage daughter's room, our staging team configured a design to truly showcase the size and functionality of the space. Using pieces such as the tufted beige headboard set a sophisticated tone for the room, while accessories such as the horse wall art and silver glass lamps display a more adolescent tone.
For the second bedroom, or the adolescent son's room, our Portland stagers configured a design to appeal to this room as not only a bedroom, but a room for play. The scale of this room achieved our configuration, while leaving plenty of room for other elements such as toys and chalkboards!
Creating the design for this master bedroom, our staging team decided to go with pieces, such as the iron bed frame in an effort to bring out the more industrial side of the modern farmhouse style. In addition, textiles such as the plush throw blanket added in that element of comfort and relaxation for our potential buyer.
This Master Bedroom design incorporated pieces such as the corner accent chair and plush poufs to offer the idea of an escape from reality.
Collaborating on a master bathroom design was a piece of cake for our Portland stagers. Our team wanted to bring out the initial beauty of the bathroom by showcasing the space with a spa like feel. Incorporating textiles such as bath towels, as well as the accent table with bath products, this design inspired potential buyers to envision themselves coming home after a long day by relaxing in this cool and calming space.
Thank you all for reading this week's article on the Cutest Farmhouse Ever Home Staging! To get inspired, check out our Pinterest page!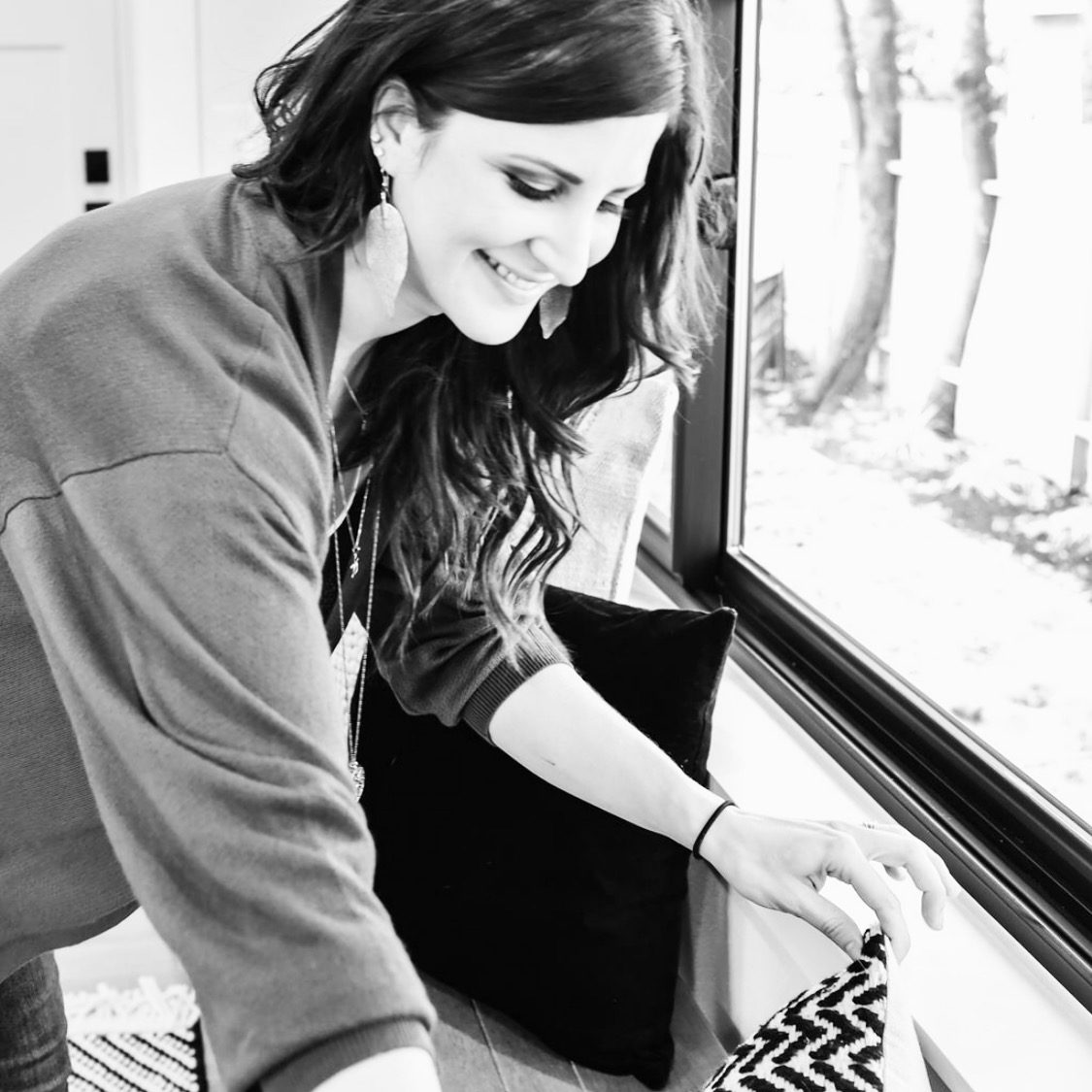 With a loving husband and three amazing kids, Irene is committed to serving and supporting fellow community families of all shapes and sizes by helping them realize their home vision with innovation, integrity and passion.
Stay up to date on the latest trends & tips
FOLLOW US ON SOCIAL MEDIA 
Get the latest updates on hot trends, tips and tricks and short stories of our projects!